About This File
Just in time for Halloween
Newest version with Rotating Lightbar and LED Board added Ecto 1A: Ghostbuesters 2, check it out video in update section!!! ADD ON OPTION
Who you gonna call!!!
Siren: 
added Ghostbuster Textures for s_m_m_pilot_02 in download section <below<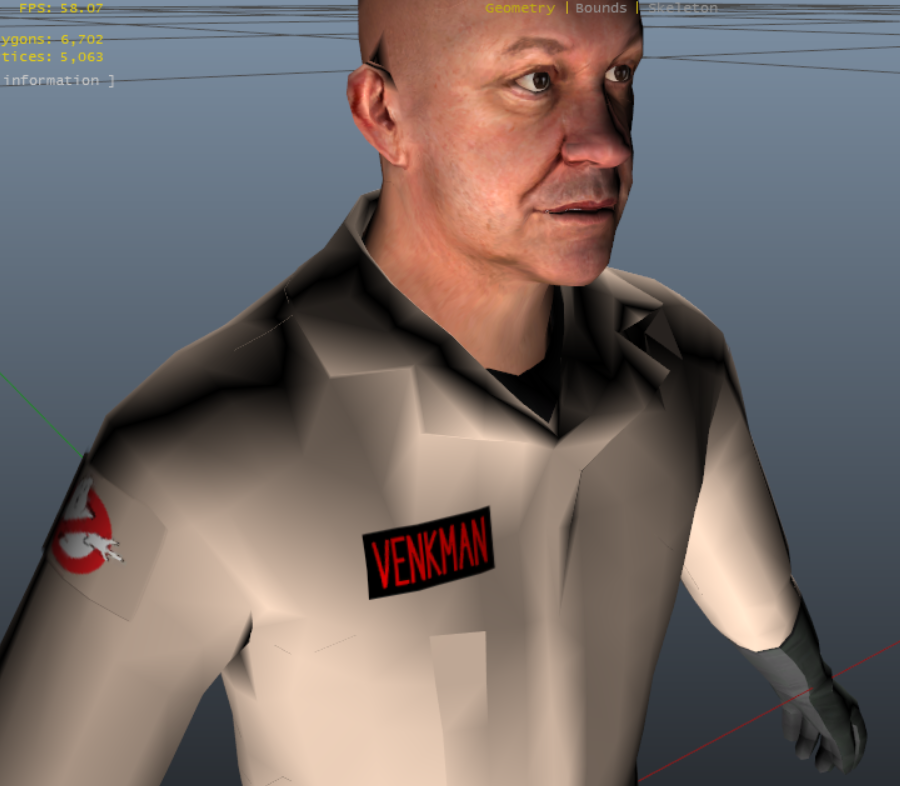 This Vehicle is by Madgaz ecto-1 mod for GTAV and is still in beta i am working on the new Ecto1 from 2016 movie but decided to throw light on this one for Halloween enjoy. 
https://www.gta5-mods.com/vehicles/ghostbusters-ecto-1
Some Easy Fixes::
if you dont like sideruners, turn off warning lights in ELS settings or use ELS UI menu. EXTRA 5 AND 6.
Light color change the texture for soundoff intersector to all whit. Will upload new light textures when i can been busy with work and school.(grill lights)
For LED Board change secondary pattern in ELS UI menu to suite your needs. LED is tied to extra 9 and 7. Maybe I'll add Extra 8 Slot one day. 
Light Patterns: not realistic, so change the pattern in ELS UI menu. CTRL + P to open me u. Wake up ppl thats the purpose of ELS.


i just did the lights dont kill the messenger any other bugs i cant fix. 
DONT MESSAGE ME OR COMMENT OR POST A REVIEW ABOUT THE CAR DESIGN FLAWS AS I DIDNT MAKE IT, I MADE SOME IMPROVEMENTS AND IMPROVED TEXTURES IF ALL YOUR COMMENT IS BASED OFF THE VIDEO YOUR PROB WRONG!!!

siren http://www.lcpdfr.com/files/file/11217-ghostbuster-siren/ 
uvmapped by thero
car by Madgaz 


this replaces the Romero Hearse 

Change wheels to suit yo

*known bugs* 

Wheels and chrome bug 
No collisions on doors or windows 
driver postition 
low quality interior
Added Parts
flashing LED Gumball, Rear Traffic Advisor, Flashing Blue Spot lights, front grill strobes lights, and side runners, LED Message Board, yes unrealistic but it lights up just fine.
using open IV 
(replace) install in latest patchday 
or mods\update\x64\dlcpacks\patchday8ng\dlc.rpf\x64\levels\gta5\vehicles.rpf
install as an add on use this MOD
https://www.gta5-mods.com/vehicles/more-police-cars-to-add-v1-2#comments_tab
Join the Discord Server for GTA Modding, Dev resources, dev supports, and feedback https://discord.gg/f2heKQD
please report bugs in discord, review, and rate this download if you like it. 
Support Chat & Bug Reports
---
What's New in Version
2.5A
Released
Download new Version Major FIxes on Textures !!!
Major Updates and LED Board, Ghostbusters Were Back!!!
Ghostbuster Textures for s_m_m_pilot_02
using open iv navigate to location for your s_m_m_pilot_02.ytd in edit add or replace the textures and click save, you can view if it took by opening s_m_m_pilot_02.ydd
and selection check all to see all options for this character. no gun or badge works best since your not a cop as a ghost-buster. Re-texture by Major Payne. you can use the other name textures in Photoshop or paint to change or add different names you can pull them from the gb names.
common path Grand Theft Auto V\mods\x64e.rpf\models\cdimages\componentpeds_s_m_m.rpf\s_m_m_pilot_02.ytd, id recommend install to your mod folder
Version 2.2 with  MSP Gumball LED beacon Attempts to fix alot of the texture issues from the original creator, alot of things are connected and should not be. keep an lookout for updates, materials are set wrong. im surprised this car worked. 
Ecto 1A: Ghostbuesters 2 with toronto roatating LED Lightbar
Uploaded Ecto 1A this is a version with two blue rotating light-bars, and LED board with more movie like pattern, however u can still change the pattern in ELS Menu, please use included VCF, for LED Board this is till stied to TA so adjust your pattern as you see fit i have not programmed a default pattern it will scan for you or you can change it. 
side runners are still in 5 and 6 so you can turn off your warning lights if you dont like side runners 
herea a video of new Ecto 1A. Just two light bars. no i have not yet figured out how to get the red beacon to rotate. instead of rotating halogens we have rotating LED lightbar