About This File
It's New Years eve...People are going to be drinking and having a good time in Paleto tonight...Make sure they don't take that good time to the streets! If you are going to be one of the ones drinking...Please make sure you have a safe way to get home. Drinking and driving is one of the most selfish acts you can do!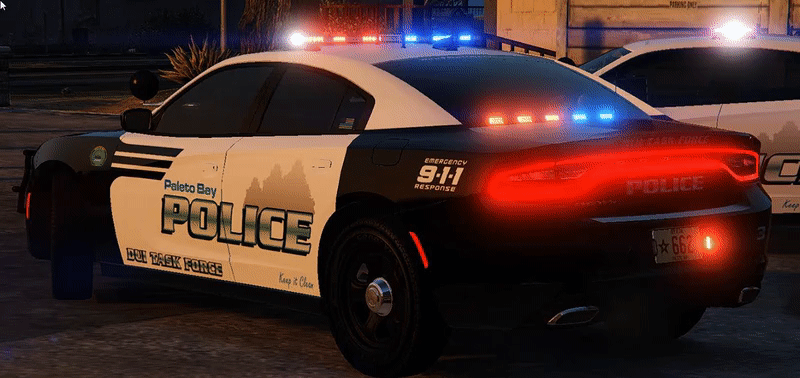 Credits:
-2015 Dodge Charger R/T by Turn 10 Studios
-Modifed into 2015 PPV and converted to GTA V by OfficerUnderwood
-Seats by SimRaceway, Radio by OfficerUnderwood
-Wheels by GerryStudio, converted by unknown?
-Whelen Legacy by TheHurk
-FS Latitude by Moneybagz
-Whelen Tir 6 by CooperCM
-Dashcam by Moneytrickz
-Antennas by Carper
-Rambar by Carper
-Spotlight by BlackJesus
-Radar by HDgamerz
-Console by Sheriff Van Dyke
-Laptop by Ridgerunner
-Whelen Avenger by Truamapak
-Liveries by mroxplay,Gump and Getinmybelly0627
-Put together by Gump


Stay safe,vigil and thirsty my friends..