Ok, this is for anyone intrested in 3dModeling. I am by no means an expert at it, and I am constantly learning something new. I will used this as a guide on how to model a vehicle. If someone with more experience are know-how wants to fill in/add something, by all means, DO SO! :D Now, I started 3d modeling with a program called FSDS for Microsoft Flight Simulator, and within the past year and a half started working in both GMax and 3dsMax. The biggest thing to remember is that all object use basic geometry (Spheres, Tubes, Boxes) After searching youtube.com I came across a tutorial of modeling a Mustang. It was very straight forward.
Let's start with the first and most very important step....the 3 views....Google is your friend when it comes to this....Search for car blueprints or 3 views. Now everyone has their own method of doing this, but the method I use is to split the 3 view up into 3 different files. I then crop the images so that the images are only of the line drawing.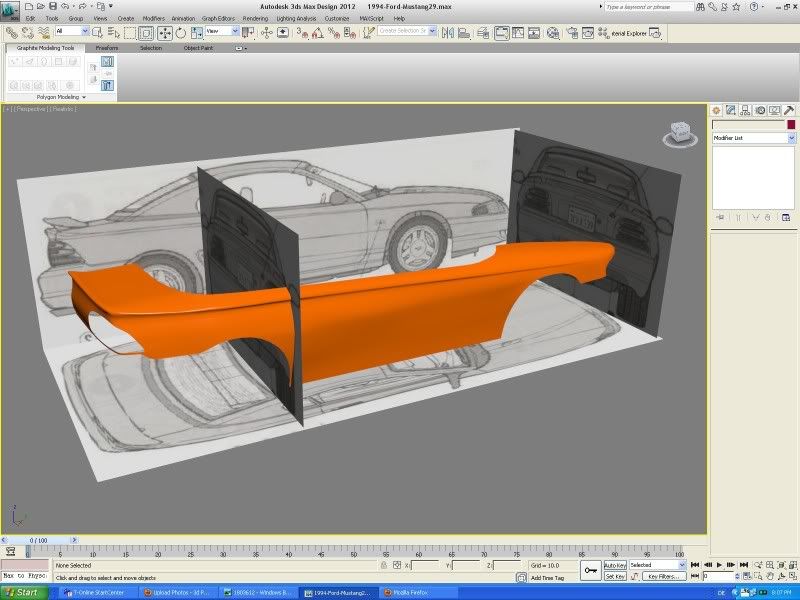 What I then did, using the tutorial is start with a tube on the x axis, and deleting everything but the cap. I moved the circle poly to a wheel well, converted the poly to a editable mesh, and extruded the edges, welding the verticies as I went along.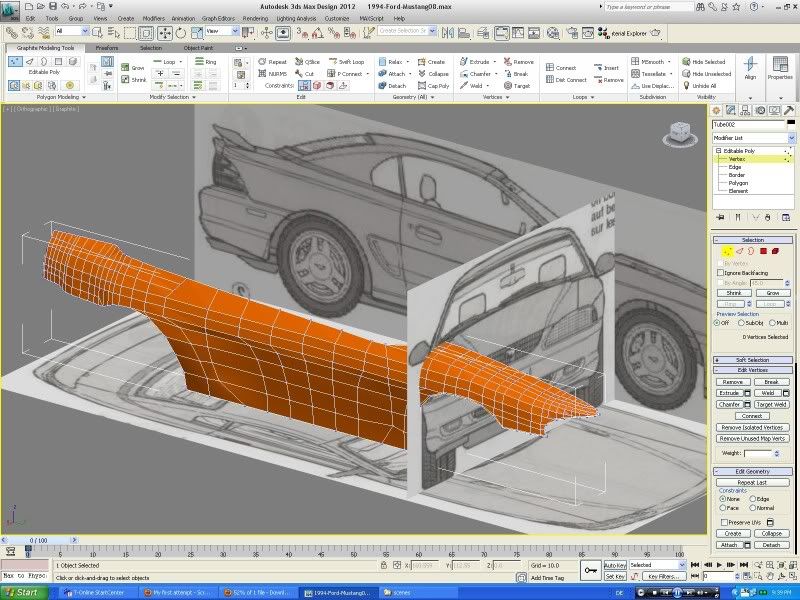 It takes time, but after you get used to it, you start to think three dimensionally