About This File
Dallas PD Based Mini Pack
This vehicle mini pack includes the following 2 vehicles:
2010 Dodge Charger                       (Comes with two Liveries newer and older Dallas based liveries)
2014 Dodge Charger                       extra_8 = Lojack Antennas
The Lighting setup and Liveries are based on Dallas PD (Light patterns are not 100% accurate due to GTA limitations i tried to get it as close as possible)
However the Liveries are Lore Friendly using the default LSPD babge.
Both vehicles have ELS takedowns and ally lights.
There are templates included if anyone wants to make his own skins (DO NOT REUPLOAD THE VEHICLES)
USE THIS MOD AT YOUR OWN RISK I AM NOT RESPONSIBLE FOR ANY DAMAGES TO YOUR GAME IF YOU SOMEHOW MESS THIS UP
ALSO USE A MODS FOLDER I AM NOT RESPONSIBLE IF YOU MANAGE TO GET YOURSELF BANNED BY GOING ON GTA:O WITH MODS INSTALLED
(Note Both vehicles work best with POLICE2 handling IDs so they are both for the police 2 slot)
To install the vehicles simply  place all of the vehicle files at the following path using OPENIV make sure to be in edit mode.
VEHICLE MODEL INSTALLATION
\mods\update\x64\dlcpacks\patchday19ng\dlc.rpf\x64\levels\gta5\vehicles.rpf
or at the latest patchdayxng
ELS VCF/XML INSTALLATION(Lights will not work without it at all)
To install simply place the provided vcf files at this path. 
Grand Theft Auto V\ELS\pack_default
I wouldnt be able to make this vehicle pack without all of the people mentioned in the credits
If i forgot anything in the credits please let me know and i will fix it.
PLEASE DO NOT REUPLOAD THIS FILE TO THIS OR ANY OTHER WEBSITE
IF THERE IS SOMETHING WRONG WITH THE VEHICLES SUCH AS BUGS, LODs ETC DONT LEAVE NEGATIVE REVIEWS SAYING "ITS BROKEN" MSG ME AND TELL ME WHAT IS WRONG SO I CAN FIX IT
ALSO REVIEWS SAYING YOUR VEHICLES SUCKS ETC ARE NOT HELPFULL SAY WHAT YOU LIKE WHAT YOU DONT SO YOU GIVE ME PROPER FEEDBACK.
Pics used for refrence: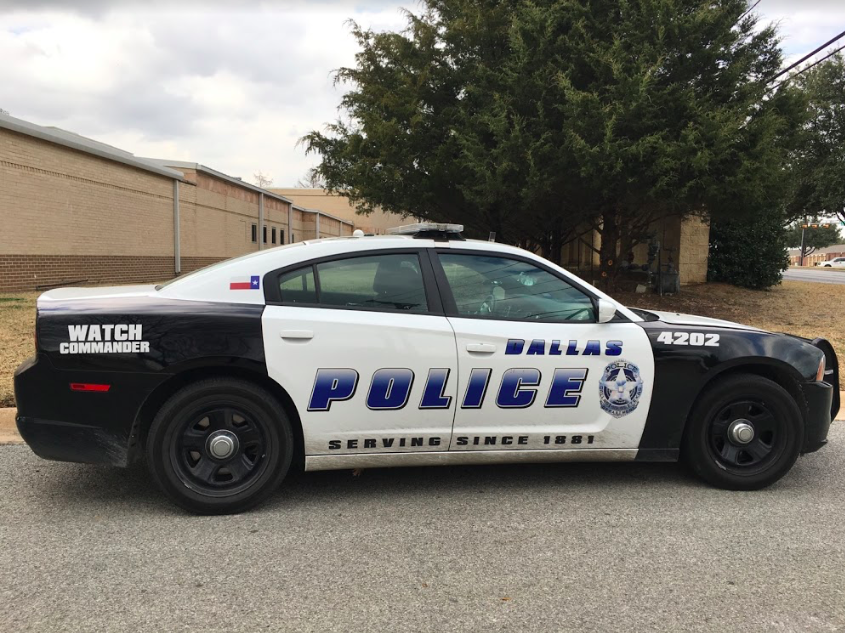 FAQ:
Q:Will you add this or this or remove this part of equipment/lights from the vehicle?
A:NO, This is as close as it gets to real ones with GTA limitations and the resources that exist currently.
Q:My lights are null or too dim how can i fix it?
A:You need a custom visualsettings.dat for bright emergency lights (for example Radiance V).
Q:I want you to make me custom cars for my five m community can you do it for me?
A:Sorry but i dont have the time for it. However i do apreciate your offers and i am charmed.
Q:My windows and lightbar have tint how to fix?
A:Either take the tint off with a trainer or go at you vehicle meta and replace this line under the vehicle slot that has the issue.
<diffuseTint value="0x00FFFFFF" />
Q:I can see a corona that is too big coming from the lightbar if i move a bit far way. How to fix?
A:Go at GTA V main directory find the ELS.ini and change this line LodCoronaInitDistance = 1.0 the bigger the
number the greater the distance it takes to show so change it to something like 50 for example. Unfortunally i looked it up and 
theres no other way to really fix this without messing up the lighting completely.
Q:Am i allowed to make and post Skins/Liveries for this vehicle pack?
A:By all means you can this is why templates are included but please DO NOT REUPLOAD THE VEHICLE FILES. 
You are only allowed to upload the textures you made in the vehicle texture session.
known bugs:
- ELS steady burns do NOT work on AI cars this is either a GTA limitation or a bug with ELS itself, either way there is nothing i can do. However they work fine when a player is driving the vehicles.