About This File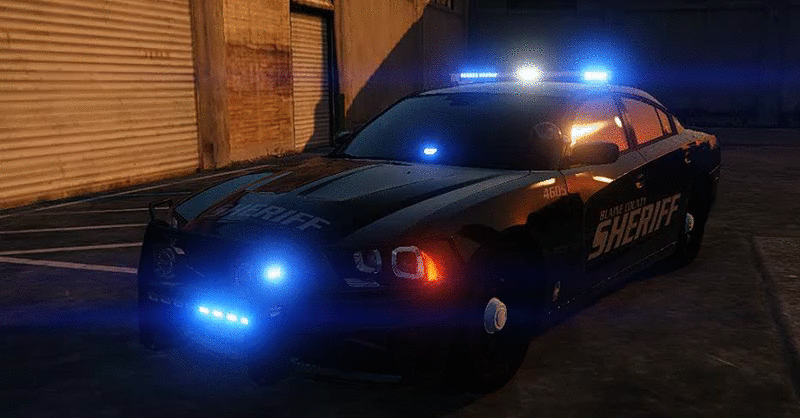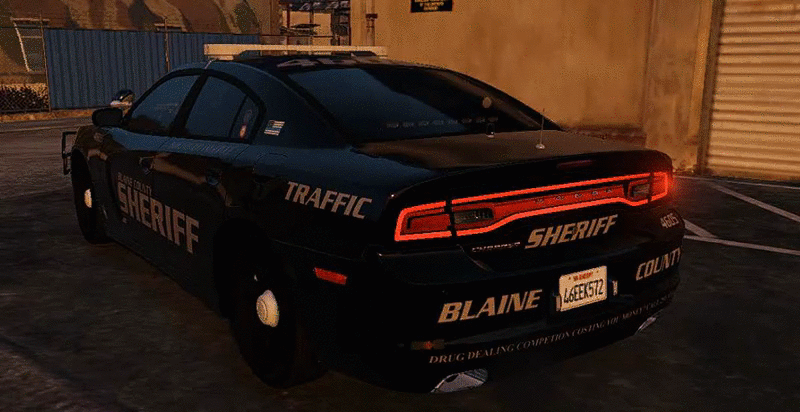 I am so happy to bring this Dodge Charger for you guys to enjoy!Most of the idea's of the car came from Jumper09.I think it turned out awesome!All the LOD's work and everything. If you downloaded my Dauphin Island PD Charger that was recently released...This Charger is actually even lower poly!If you find any problems,let me know.
For more lighting,I do recommend downloading this:
http://www.lcpdfr.com/files/file/9909-emergency-strobes-now-with-wig-wag-lights/

Credits:
-Model ripped by (DMN)
-Converted and modified into 2013 dodge charger by (Codex12)
-Textures & edits by (Codex12) Updated in 1.2.0
-Seats are from simraceway & modified by (Codex12)
-Steeringwheel are from simraceway & modified by (Codex12)
-Steel rims by Model by GerryStudio. mapped, and converted to GTA V by MattJeter
-Interior texture by (Carper)
-Stalker radar by CAP N' Crunch with edits by Gump
-Unity Spotlight by BxBugs123
-Antenna's by Vertex3D and Priman
-Whelen Avenger by Trumapak
-Whelelen Dominator by tomcat8492
-Console by Sheriff Van Dyke
-Handcuff by Solo
-Soundoff Pinnacle EPL9000 by GTAxBoss
-Livery by Gump
-ToughbookCF31 by Ridgerunner

FAQ:
Q:OoooooOOooOOOoooo my gat!My lights are dull! How do I fix this?
A:Turn your PostFX to ultra and your display shader to high/ultra.
Q:OoOOooo my gat!Where do I install?
A:mods/x64e.rpf/levels/gta5/vehicles.rpf.
Q:Can I rename the .YFT and .YTD to a different slot?
A:Sure can!
Q:I get a boner using this model, is this normal?
A:Yes
Q:Do the guages and steering wheel move in this particular model?
A:They do!
Q:Do all the LOD's work on this particular model?
A:They do!
Stay thirsty my friends..